Top Cash For Scrap Cars Upto $9999 In Perth WA
Oriental Car Removal offers quick and dependable Cash for Scrap Cars Perth services. It is accessible at all times throughout the day, so there is never a bad time to exchange your scrap car in for some money.
.
Being among Perth's best Scrap Car Removal companies, we can offer a considerable amount of cash, regardless of the possibility that your vehicle is rusted out or that it gives off an impression of being totally useless.

We are a completely authorised 'second-hand or scrap vehicle purchasers' with years of involvement in the auto purchasing and reusing business. This has permitted us to build up a procedure that boosts the advantages for our clients, in financial terms, as well as helping us offer maximum convenience.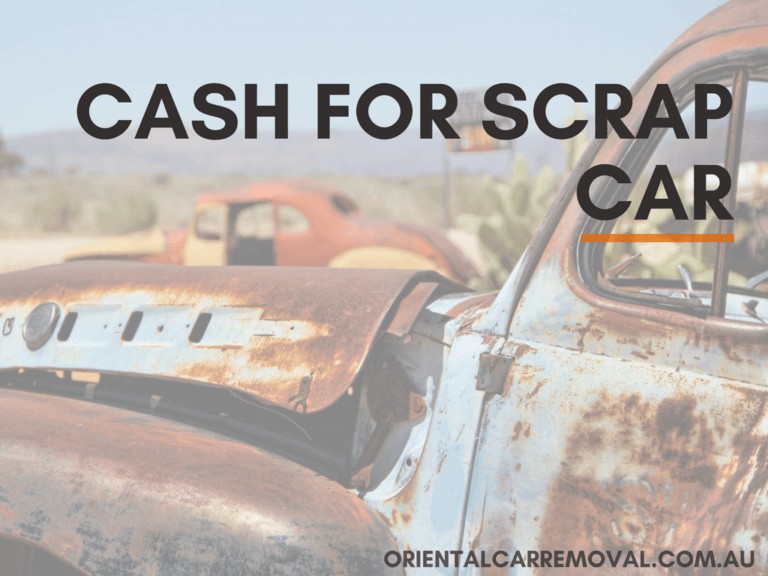 Why keep a scrap vehicle around when you can get as much as possible for it, at whatever point you need? A scrap vehicle has the capability of harming nature if left unattended. So would you prefer to burn through cash on promoting and getting the scrap vehicle back in shape on your expense, just to sell it?
You don't need to. With Oriental Car Removal's high-end Cash for Scrap Cars service accessible everywhere throughout the Perth region, you don't have to stress over the state of your used vehicle. We will pay cash for every single scrap car paying little mind to their make, model, year or condition. All you got to do for availing this service is to be willing to sell your scrap vehicle to us.
What vehicles do we scrap?
We scrap European, Italian, German, American, Japanese and French models. From BMW to Ford and Toyota. We basically can scrap any vehicle in any condition.
Why choose our cash for scrap cars Perth service?
No license certificate required for the scrap vehicle you want to sell to us.
Cash for Scrap Cars service available 24/7 on helpline.
Free Quotes.
The make, model, year and the type of your vehicle is irrelevant. We will buy it as long as you want to sell it.
Cash for Scrap Vans, Trucks, Cars, Utes, 4x4s and all other types of vehicles.
We buy non-registered scrap vehicles as well.
Cash in hand offer of up to $9999 – unheard of prices in the industry!
Sell Your Scrap Car to Us
It is true that the market is brimming with companies willing to buy your scrap vehicles from you. But the fact that we have been in the business for considerable time, gives us an edge over our competitors. How exactly do you benefit from that? Well, there are a few perks that we offer to all of our clients and some extra to ensure you are satisfied. Find out how much a scrap car removal costs in Perth
Sell Your Scrap Car to Us
The process of selling your scrap vehicle at Oriental Car Removals Perth is really easy. We have engineered this process to make it as easy as possible for our clients. We are going to break it down into a few steps for an easy understanding.
1. Call Oriental Car Removal at 0414 664 990 or fill a form on our website to receive a FREE quote on your vehicle. [Please note that this is not always the final quote as the condition of your car might be better in person, making it worth more than previously quoted.]
2.Our Customer Services department will ask a few questions about the vehicle, which will help them to assess the worth of your vehicle.
3. Once you agree to a price on your vehicle, just set up a meeting at your office or residency with our staff. This is so they can take a final look at your vehicle personally. We can come at any time that you find convenient, and at a location of your choice as we are operational 24/7.
4. After the staff has inspected your vehicle, you just have to sign the exchange documentation that they brought along and in return you get your promised amount.
This is as easy as it gets when it comes to selling your scrap vehicle in Perth. Call Oriental Car Removal for a hassle-free, quick and a Cash for Scrap Car Perth service that pays a good amount for your scrap cars in Perth. Call 0414 664 990