Car Removal Kwinana, WA
Our Car removal Kwinana service is an excellent choice if you need to remove your junk car from your property
The Kwinana auto disposal team is available for you and can help you quickly with any vehicle removal needs.
Our Kwinana Removals are good in removing any vehicle, from cars to trucks, vans, ute's to4wd.
We have customer oriented Cars Disposal team that come to you for your convenience and bring cash for any vehicle you want to get rid off. You also receive complimentary Free Removal.
Some interesting facts about the City of Kwinana. It covers an area of 118 square kilometres in Perth Metro, and lies somewhere about 38 km south of Perth CBD, via the Kwinana Freeway. It maintains 287 km of roads and almost 39,000 people live there.

Curious to know how much your junk car is worth? Why don't you give us a CALL on 0414 664 990 or submit a form!
Car Removal Services in Kwinana, WA 6167
Find out more about car removal Kwinana if you want to get rid of that Kwinana Auto for cash.
Just watch the 30 seconds video to see what kind of vehicle removal services we offer.
Car Removal with experience
If you have unwanted, old Kwinana auto, just call our Car Removal company.
We have more than 9 years of experience in this industry. Conveniently relax while we take care of your car removal with ease.
We remove cars, but also offer one of the most convinient wrecking services.
The process of removing is simple and hassle-free, and remember we can Remove Car for Free.
Just give us a quick call on 0414 664 990 and ask for Car Removal Kwinana
Ultra fast Removals
Our Ultra Fast Car Removals are available to anyone who search for this kind of car removal service in Kwinana. But please, make sure before you schedule a pickup to inform our operator about this service.
Junk Car Disposal
Junk Car Disposal in case you need to get scrap parts or cash with our Kwinana removals
Kwinana Cash for Cars
Call [phone-number] today and get up to $10,000 cash for cars with our Kwinana Removals.
Cash for the old, junk, scrap vehicles
Money upon vehicle disposal when we have them removed from your location in Kwinana
The quality, make, model or age of the cars is not important, we buy and offer cash for any kind of condition.
Junk trucks, vans, 4wd, ute's are also accepted.
Unwanted Cars that done their part, either they are rusty or flooded get cash for them.
The Cash for car removal is free!
Auto Wreckers in City of Kwinana
Our Auto Wreckers can help you anywhere in the City of Kwinana with any kind of wrecking service you require. From scrapping, salvaging, removing and selling a car.
Do you have Wrecking yard in Kwinana?
For your convenience our wreckers or removals come to you, usually the same day. The removal of any kind of junk vehicle is free and you are getting paid cash on the spot.
Kwinana Car Removal Locactions
In a customer oriented environment we are proud and we strive to be of service first. Our Kwinana removals come to you for your convenience 99% of the time.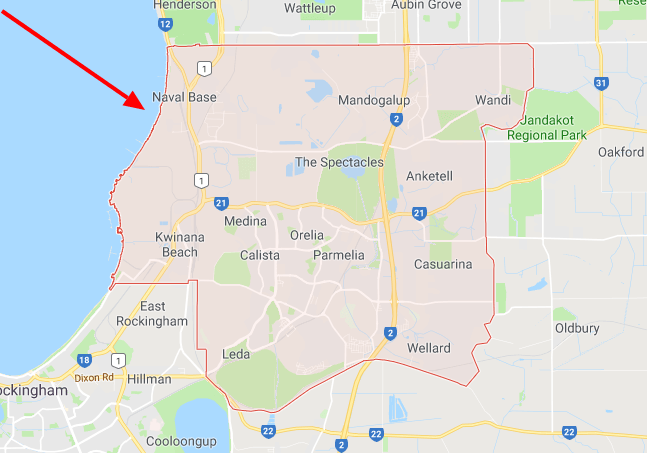 City of Kwiwana suburbs and service areas in Perth
Anketell
Bertram
Casuarina
Hope Valley
Calista
Medina
Naval Base
Leda
Mandogalup
Kwinana Beach
Wandi
The Spectacles
Orelia
Parmelia
Kwinana Town Centre
Postans
Wellard
Our Car Disposal Process
Call or submit our online form and get in touch with us within minutes.

Next step is to schedule time to remove your car from your location.

Hassle-Free process where we come to you, usually the same day.a

Receive an extra vehicle evaluation when our team gets there. If the car is in better condition than advertised you will get paid more.

We are licensed company that respects the Environmental friendly process with all industry standards.
Car removal Kwinana, free pick-up, we come to you and pay cash on the spot. Call 0414 664 990 Today!