4WD Wreckers in Perth WA – Dismantlers & Recyclers
If you are in a rush to sell a four-wheel drive for cash than why not ask for Oriental 4wd Wreckers Perth? It doesn't matter if its a Jeep Wrangler, Toyota or Ford. We can wreck all 4×4. Broken because of too much off-road, or simply its mechanical or hydraulic differential has done its part, don't worry. We can still buy it.
Old & Latest Models – We Are Your Specialist in Perth
Oriental Car Removal is a leader in 4×4 Wrecking, wrecking and dismantling them for the best return on all brands & conditions. We are an Australian Wrecker that buys wrecked, damaged, and old trucks & 4Wds to pull and recondition parts. As the specialist that wrecks 4x4s, we reward our customers with fantastic price offers for their trucks, SUVs, cars, and vans. Our maximum Cash for 4x4s are paid at $6,000, a price we love to quote!
Old & Latest Models – We Are Your Specialist in Perth
Oriental Car Removal provides truck & 4Wd owners with free wrecking from a leader in the industry. Our Wreckers in Perth has years of experience and Dismantle, "Wreck & Recycles" at own wreck yard to get the best value from the 4x4s. Our free wrecking is for all Perth car owners, and the reward is not just making an eco-friendly choice for your 4×4's disposal, but one that pays Cash for 4×4 Wrecking. Get good green. Give us a call today.
Old & Latest Models – We Are Your Specialist in Perth
Oriental Car Removal does not make our customers tow their 4Wds to us. We know that arranging to tow can be challenging, just as it is costly. Our courtesy 4×4 Removals are always provided to our Perth customers at no cost. When you choose us, you pick a company that offers the most convenience and economical services as we come to you to buy & remove your 4Wd. We also get a free removal on Sedans, Utes, SUVs, Jeeps, 4WD, Motorcycles, Vans, Light Trucks, Buses, and so on.
We'll Give You the Best Price For Four Wheel Drives
We don't expect car owners to call us and accept low offers. We understand that the highest price for your 4×4 is what you are after. We have earned our reputation with making reasonable offers that have a tendency to outdo our competitors.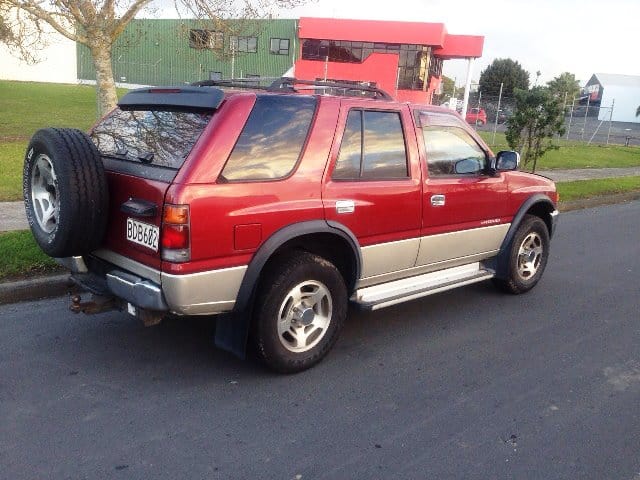 We Buy All Kinds of 4x4s (Four Wheel Drives)
Your car or 4×4 can be of any condition. Is your 4×4 Wrecked? Or Broken, Accident, Damaged, Old, Salvaged, Smashed, or Scrap? We are fully equipped to tow all kinds of cars. Your Toyota, Mazda, Audi, Volkswagen, Ford, Holden, Honda, Hyundai, Mercedes-Benz are in good hands when you sell it to us.
4WD Wreckers Perth for Cash
At Oriental Car Removal, you can now easily sell your 4×4's, but also get instant cash if you decide to salvage it at our wrecking yard. Let us know and we'll come and buy it from you. Our 4WD recyclers can also do amazing job in case your suv is damaged too much.
We Offer Eco-Friendly Services
As Perth's 4×4 Wreckers, our business is salvaging high quality used parts. By providing the service of recycling parts, we provide car owners with the opportunity to have the '4×4 Dismantle', Wreck & Recycle using eco-friendly procedures.
While your old 4×4 may not be the one that we pull parts to recondition and resale, it can always be one that we recycle. At Oriental Car Removal, we are the Cash for Car company in Perth who are reputed to provide the best quality service in removing your Unwanted 4×4 for Free and at the same time offer top dollars up to $6,000!