Why Is Ditching Junk Cars So Crucial?
With the number of road accidents on the rise, the importance of safe and secure driving cannot be stated enough. Many car owners assume that abiding by the traffic rules is all that encompasses safe driving. However, many overlook the condition and age of their vehicles which is hazardous as junk cars can be more prone to mishaps and accidents. Did you know that ever since 2015, the average age of 'cars in usage' in Australia has been recorded to be about 10 years?
Despite this concerning statistic, old clunkers continue to run on the Australian roads as many people refrain from junking their old cars by taking the services of car wreckers, which is quite worrisome. In this scenario, if you also happen to be the owner of such a vehicle, then it is a sensible idea to contact a top-notch car removal agency and get cash for cars in exchange for your old clunker. Car wreckers in Perth are highly reputed for their expertise, professionalism, and customer-friendly services. So whether you are looking for SUV wreckers, sedan wreckers, or 4WD wreckers Perth, you can access top-notch agencies conveniently.
With the new models of cars coming in, there are also better features that can predict the driver's actions and possibly prevent a mishap. However, not everybody has the resources to invest in the latest automobile models. Well, it is more rewarding to drive a car that is in a good condition than it is to drive a junk car. Getting totaled cars repaired sometimes proves to be costlier than buying a new car altogether.
7 Factors That Prove It Is Risky To Drive Around In Scrap Car
If you need more convincing about why you should junk your clunker, then here are some of the factors that indicate just how dangerous it can be to drive around in a scrap car:
1. Increased Emissions
Old cars usually have higher rates of the emission of harmful gases. These harmful gases then lead to increased air pollution and breathing problems. Climate change is a very serious issue nowadays and all citizens must strive to contribute towards environmental conservation and sustainability. Old rusty cars emanate a high quantity of thick smoke which eventually leads to degraded air quality and ozone depletion.
2. Higher Risk of Getting Stranded
Rusty and worn-out cars can break down anytime and anywhere. In case, it happens to malfunction and shut down in the middle of the road where there is low traffic then it would be a long time before you could find somebody to help tow your clunker away to a service centre. Moreover, if the vehicle stops in the middle of the road in an urban area, then it can get hit by the traffic coming from behind. It is extremely dangerous to become stranded as well as to meet with an accident.
3. Poor Braking Mechanism
Unlike newer and modern vehicles, older cars do not have ABS, brake assist systems, and four-wheel disc brakes. This kind of inferior braking system renders these cars with weak stopping power. It can be extremely dangerous, especially during the wintertime when a solid and quickly-responding braking system is so essential for proper driving and safety.
4. The Danger of Carbon Monoxide Poisoning
The rusted exhaust system of an old car can prove to be fatal if carbon monoxide leaks from it. Every year, hundreds of people lose their lives due to the suffocation caused by carbon monoxide emanation. That is why it is so important to junk your scrap car if you seriously care about the safety and well-being of your loved ones.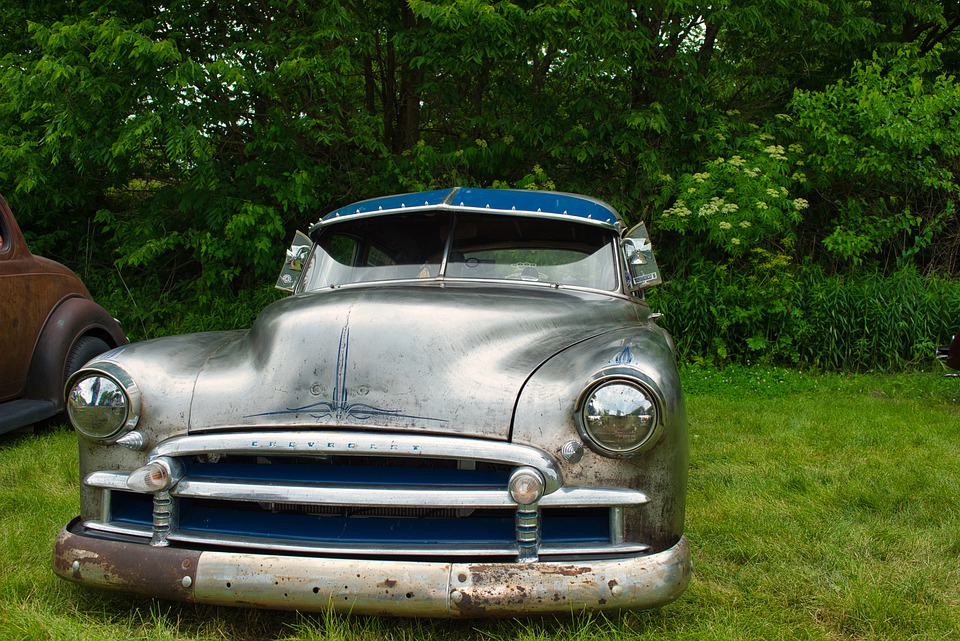 5. High-Maintenance Costs
The older the car, the more prone it will be to system failures and malfunctioning. Getting an old car repaired and maintained is time-consuming, energy-consuming, and often highly expensive. When one tends to get a particular auto part repaired it is usually not long enough before some other part starts to break down or malfunction. This is what is also known as a "totaled car" which means that the cost of repairing it is far exceeding the cost at which it was initially procured.
6. Lesser Passive Safety
From curtain bags to knee bags, and airbags, modern cars have it all. Every year, affordable cars with high-end features get released into the market due to pathbreaking research and innovative endeavours in the automobile industry. So the next time you take out your old car for a long drive, just consider how risky it is to drive without the safety of airbags, etc.
7. Rust Problems
Older cars are more susceptible to developing rust-related problems. This issue gets intensified when the rust starts spreading to the floor pans, engine, etc. The development of rust can weaker and damage the structure of your car. Moreover, it can tamper with the aesthetics and the beauty of the car. So before rust eats away the entirety of your old car, maybe you should consider switching it with a brand new one.
On a Final Note
While driving, every car owner should take the responsibility of keeping themselves and other passengers safe and sound. All in all, the best route is to contact a world-class and highly trusted car wrecking agency in Perth such as the Oriental Car Removal agency so that you can get rid of that old scrap car and make room for a new car. Be it a truck, van, 4WD, or a sedan, this agency will take any vehicle and provide the owner with top cash in exchange.