If you are trying to draw comparisons between direct selling and associating with a Cash for Scrap Cars Perth company, you have come to the right place. This blog post explains to you several points of difference between the two. There is an obvious convenience attached to the services of a car removal company. However, some people still prefer to go with direct selling because they find it more convenient. This is probably because they have not availed the services of a Cash For Trucks Perth professional.
How Does A Typical Direct Selling Procedure Work?
1. Putting Out A Comprehensive Ad
You will first begin by putting out a detailed and comprehensive advertisement of your used vehicle in the local newspapers. You will also have to scour through a list of mobile apps that let you put up your used vehicle for sale. Some of these platforms are going to cost you a hefty amount. A few of them might be free of cost but their reach is most likely to be limited.
2. Getting Your Old Vehicle Repaired And Fixed
This is a big expense that you will have to bear if you want to sell your used vehicle for cash. No potential buyer is going to look at your vehicle if it has any dents or scratches on it. If your used car calls for repairs, it probably means that this is the only way to get it to work all over again. You might also have to get a certificate of roadworthiness for your vehicle before you can put it out on the road.
3. Welcoming And Entertaining Potential Buyers
The next step will be to organize a kind of "open house" for your vehicle where all your potential buyers can come in and have a look at the automobile. You must take out the time and energy to welcome and entertain all of the prospective buyers if you want to make this sale.
4. Constant Bargaining
There will be constant bargaining with all your prospects. You might have to price your used automobile very strategically to attract the greatest number of buyers. Then you will have to be even more careful while bargaining with them. This means that you might not get the true worth of your used vehicle after all. Therefore, it is always advised to quote a price a little higher than the market value.
5. Final Payment
The final payment may not necessarily be in cash. It can be a check or an online transfer as well. This is where you might want to rethink your decision.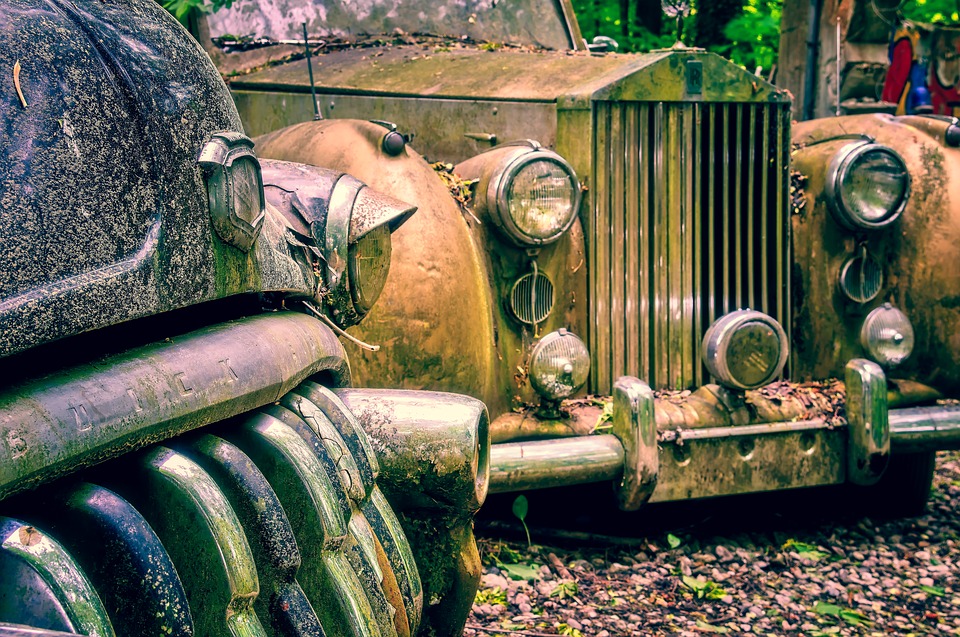 Now Let Us Understand The Process Of Car Removal In Your City
1. Get Connected With The Cash For Cars Company
The first step will be to get connected with the car removal company in your city over a phone call. You may also drop in a message on their official website for an initial inquiry. You will have to give a detailed description of your used automobile to the executive of the car wreckers company. The professional might offer you a price either on the phone or you can also ask them to come down to your premises for an initial assessment of your vehicle. The price will be quoted to you on the spot after performing a thorough examination of your vehicle.
2. Making Comparisons Of Offers
You don't have to settle for just one offer. It is advised to go for multiple car removal companies in the city and ask their professionals to do an assessment of your vehicle in front of you. You can then compare all their offers and choose the one that suits you the best.
3. Getting Your Car Towed Out
This is the third step and you will have to prepare well for it. Once you have finalized which car removal company you want to go with, you can inform them about the same. The car wreckers' professional is also going to help you clean out your vehicle. You must be careful while removing any expensive or precious items from your automobile. If you have any important files, documents, or papers lying around in the car, make sure to procure them before the vehicle is towed out of your property.
4. Handling The Paperwork
There will be a little bit of documentation involved in the entire car removal process. You do not have to look into it or waste your time managing any of this paperwork. The car removal professional is going to handle all of these procedures on their own. You just have to sign the papers and agree to just a few terms that are mentioned in the document.
5. Getting Paid In Cash!
This is probably the most fun part about dealing with free Cash for Cars Perth professionals. You can get your old automobile removed from your property but before that always ask for the cash payment. Yes, the payment will be made to you before the crane service picks up your vehicle from your property. Count the cash before you let your automobile out of your sight.
There you have it. Wasn't that easy? This simple procedure is very practical and saves car owners hundreds of dollars that they would otherwise end up spending on direct selling. This way it is not only affordable but pays off handsomely as well. On the other hand, when you choose direct selling of your used car, it doesn't just cause a drain on your savings but also takes a lot of your time. Now it is up to you, which way you want to go.