Due to the rise of many junk car removal agencies and car wreckers that offer cash for cars in Perth, some businesses have also surfaced that don't live up to their claims, etc. As a result, some common myths regarding the entire "cash for cars" industry have cropped up which might deter prospective customers from scrapping their old cars.
Well, these myths are far from the truth as many highly professional agencies that offer cash for scrap cars in Perth are well-renowned for providing excellent customer services and top deals in exchange for junk cars. You can also get cash for trucks in Perth and most vehicles encounter no issues in becoming eligible for scrapping.
The 5 Most Common Myths About Junk Car Removal
Now, when it comes to approaching a car removal agency for scrapping one's clunker, the initial process requires the car owner to provide a detailed description of the car's current condition. Hereafter, the dealer can provide you with a quote and you might want to compare it to what other agencies would be offering you. The whole process is generally quick and professional and it is overall, a great way of getting direct cash in your hands.
Having said that, here are the most common myths surrounding the ethics, services, and practises of this industry that car owners must be aware of:
Myth 1: Not All Types of Vehicles' Conditions Are Considered
Although there is some truth in the fact that most scrap yard agencies have a specific type of model or manufacturer that they usually accept. However, the Oriental Car Removal in Perth will still buy your scrap car irrespective of its company, model, or any other variation. This agency is one of the most superior in the industry which is why they can sell, recycle, or salvage any type of car.
Just to be on the safe side, you can discuss your main concerns with the customer representatives and let them know which kind of car you have and its current condition. Even if it is already partially scrapped or has parts missing, it can still be sold to the trustworthy car wreckers in Perth.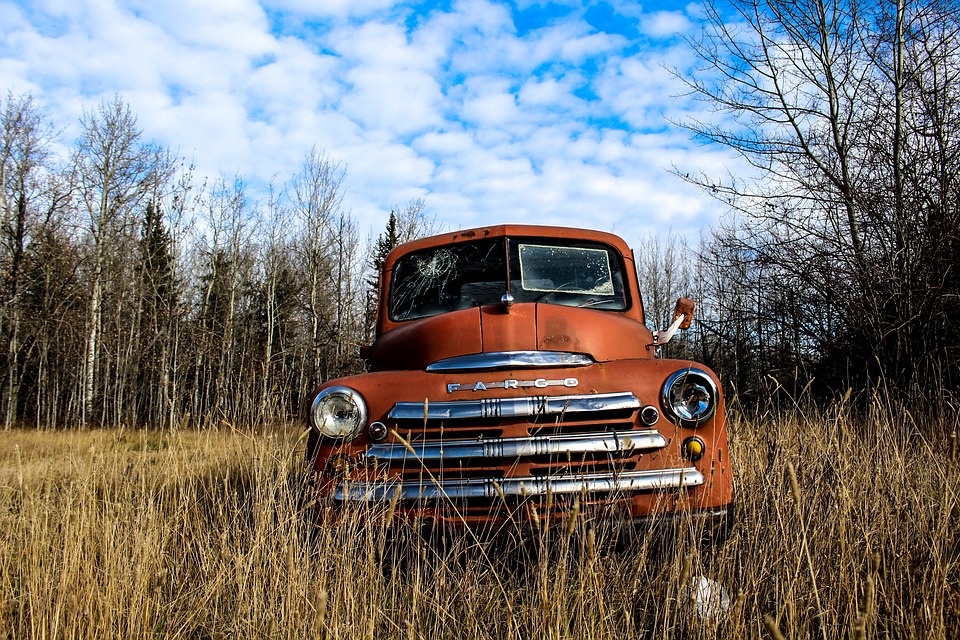 Myth 2: It Costs Money to Tow Away Junk Vehicles
Many car owners believe that towing the car away is supposed to come at a high price. While some car wreckers do charge a considerable amount to transport your car to their centre, it is not the industrial norm. You must try to avoid the dealers who try to charge you for towing your vehicle away.
The best and most credible car wrecking agencies want their customers to be happy and satisfied which is why the towing away of the car is usually included in the free customer services. That's right – You do not have to pay a single penny for having your junk car towed away from your home.
However, you must note that based on the location of your car and the distance from the scrapyard, the car wreckers would have to adjust their expenses as well which might influence the quote that you get offered.
Myth 3: Only Junk Cars Are Preferred
Scrap yards do take in junk cars but they are not limited to that category of vehicles. A lot of cars that have been in accidents or have already been partially scrapped also make their way there. Additionally, these agencies are famous for taking in all kinds of vehicles from SUVs, vintage cars, and sedans to trailers, vans, and trucks.
In other words, no matter the type of your automobile, you can get cash in exchange for it provided that you visit the right car removal agency. So make sure to do your research, check ratings and feedback, and call to request a quote for your vehicle.
Myth 4: The Car Selling Process is Complex
Lots of people want to enquire about all the steps involved in the process of scrapping one's car. Lack of knowledge may lead some to believe that it is a complicated process when in reality, scrapping a car requires just 3 basic steps!
First of all, you need to contact a car wrecking agency or a scrap yard and request a price quote from them. Secondly, you will have to arrange for a time when your junk car can be picked up and towed away. It usually depends on your schedule and you do not have to worry about missing pre-planned appointments, meetings, work shifts, and so on. Lastly, you have to be available to accept the payment and get direct cash in exchange for your junk vehicle. The process is that easy and stress-free!
Myth 5: Fraudulent and Unethical Practices
It is another common myth that the process of requesting a price quote requires one to deal with unscrupulous salespeople and so on. However, we at the Oriental Car Removal agency, are very particular about the impression we make on our clients.
We understand the importance of courtesy, ethical business, and high standards which is why we never compromise our integrity in favour of shady profit-making tactics. The process of providing a quote is made as transparent and unbiased as possible so that the customer feels assured and confident in his decision to do business with us.
On a Final Note
In a nutshell, the process of scrapping a junk car is fairly simple and even profitable. If you are located in Perth and have an unwanted, old, malfunctioning, burned, or salvaged car, truck, van, etc., that you are looking to get rid of, feel free to reach out to the Oriental Car Removal agency. You can also call or contact this agency at 0414 664 990 for any queries about the services. This agency is highly acclaimed for its professionalism, customer satisfaction, and hands-down, the best quote in the market. So go forth and get rid of that old car at the earliest!