Car Breakers Perth – We Wreck & Dismantle All Make & Model
Are you looking for a car breaker in Perth? Then you have come to the right place. Oriental Car Removals is one of the leading car breakers and car removals business based in Perth WA
How do you pick the right car breaker?
At some stage in the life cycle of your car, you have to get rid of it. Especially when there is so much damage that it's best to wreck your car then look to repair it. This can be owing to a variety of reasons-could be because your vehicle is old-fashioned thereby being hard to find parts or it has been sitting idly in your garage rusting away or even worst badly damaged due to an accident. Here is where a car breaker comes in.  There are a number of car breakers in Perth, all of which say they give you the best wrecking services at top rates.
What is the best car breaker for you?
A lot of companies in Perth who are in the car breaking the business and declare to wreck your car in the best way feasible… However how many of these businesses do you think are doing it the correct way?
The car breaking business is somewhat a subtle operation. It's a job for experts who know what they are doing! Wrecking a car in a manner that you can make the most of the potential of its parts and scrap metal is not an operation every car wrecking company knows to do correctly. Even though all car wreckers state that they offer you the best service, the safest option and best rate for car wrecking services in Perth, a lot of them fail to live up to their words.
Before knowing what the right car breaker is for you; you need to know how the process of car breaking is
How car breakers work
Customers End
You search through a variety of print & digital media to find a car breaker or car removal business that can give you the best deal-searching online with the help of organic listings or paid ads is the best option
Get in touch with the car breakers via phone or email
They will then come to your home within an hour depending on your location for pickup
At times you will be able to get instant cash on the spot for your vehicle
If you car meets certain criteria like car age, brand and car type you will get top Aussie dollar for your vehicle
Some will offer free advice on registration work- if your car has no registration details in order
Car Breakers End– at the scrap yard
The car is towed to the scrap yard on a car trailer
The car is broken systematically to make most of every piece of the car
Metal is then crushed
Parts that are in good condition for reuse are exported abroad
Metal is recycled
Recycled metal is then sold
Now that you know how car breaking works; it's time to pick a car breaker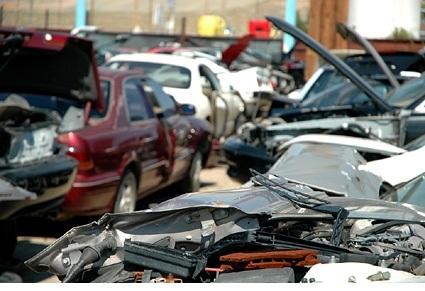 Why Oriental Car Removal as Your Car Breaker in Perth
Oriental Car Removal has been providing car breaking and car removal services in Perth WA for nearly a decade and has thus established a reputation and following as one of the best…
Reputed and established business in Perth – so if you need you can come see how we work for yourself by visiting our scrap yard
Authorized-we are a licensed vehicle buyer
Environmentally friendly -business and following proper recycling process
Top cash for cars-if you compare rates from any car wrecking business in Perth you will see we offer the best cash for your cars
Free Quote– not sure give us a call for a no obligation free quote
We come to you -no need to bring your car
Professional service– we have a team of skilled and experienced workers
Same day removal– no needs to wait; we come fast at any time of the day
No hidden costs– stated up front how much you will get for your vehicle
Instant cash -on the sport top dollar for the right vehicle
Free advice -on car registration and help with paper work
Car removal for free – so you don't need to spend to transport your car
Now that you know how we work let us help you get rid of your unwanted car. For more information or a free no obligation quote on our car breaking or car removal services  visit our website Oriental Car Removal in Perth or give us a call on 08 9493 4840 / 0424 150 848.