Holden Wreckers Perth (Car Salvage & Recycling Yard)
If you are looking for Holden Commodore spare parts or want to get rid of your unwanted Holden vehicle, then our Holden Wreckers Perth service is your number one choice of Holden salvage yard in Perth.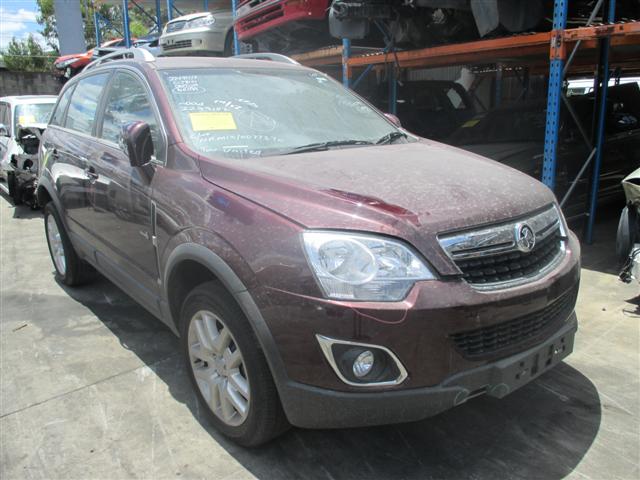 Astra, Barina, Colorado, Commodore, Cruze, Rodeo, Vectra
 
Your unwanted Holden car could just be lying in your garage, taking up valuable space and adding to junk. Rather than letting it rot and become useless, why not contact us, we are efficient Holden Wreckers Perth, get rid of the scrap car and make some cash out of the whole process! With us, you get a dual advantage; you get rid of unwanted vehicle and make good cash!
Our Holden Wreckers Perth service has been operating as licensed auto dismantling since 2002. Based in Maddington, we offer car-wrecking services throughout Perth. We are a reputed, reliable and trust-worthy car wrecker and deal with all types of cars, 4 runners and trucks and all models as well. We guarantee to get you a good deal for your Holden and will even arrange to get it picked up from any location in West Australia.
As your Holden wreckers in Perth, we ensure that we will provide you with the best and top quality car wrecking service that is hassle-free and speedy. We will also make sure we are able to get you a good price for your Holden. No matter what condition your Holden is in, whether it is damaged or worn down due to wear and tear, we will get you the best deal possible for it. What adds to our reliability is that we do not delay payment for your Holden. We will make you a payment in cash and on the spot. So, you need not be worried about your money being delayed or held-up.
In line with offering convenient car wrecking services, we arrange to have your Holden picked up from any location in Perth, generally the same day you contact us. So whether you own a Commodore, Caprice, Ute or a 4×4, we will get you a good deal for it in case you want to hire the services of Holden Wreckers Perth.
Holden Second Hand Car Parts in Perth
Holden Wreckers Perth stock a large range of used car parts, specializing in used engines and gearboxes.
We can deliver West Australia Wide or you can pick up from our yard in Maddington.
Transmission

VN VP VR V6 Commodore Engines

VS VT VX V6 Commodore Engines

Commodore Transmissions

Panels

Starter Motors

Alternators

Distributors

Car Batteries

Wheels and Tyres

Plus much more

 
Sell your Holden to our Wrecking Service in Perth
We would pay you good cash for it.
When its time to wreck a Holden, we are using our unique oriental car removal process, where the you get the best price for your holden and we still profit.
So go ahead, call us today or submit an Enquiry for our Holden Wreckers Perth service.