Car Removal Canning, WA
Our Premium Car Removal Canning service can help you with removal of all vehicles: junk, old, broken, flooded, unwanted vehicles – no matter the made, age or condition.
Are you searching for to 'sell my old junk car' and get a good cash deal for it? Then read further!
We buy all four-wheel vehicles. From trucks, vans, cars, utes, and 4wd in any condition. Our Belmont Vehicle Removals are there for your convenience and practicality, they come to you and get you cash on the spot the same day.

Just call 0414 664 990 or Fill an Enquiry to get junk, scrap car or any unwanted vehicle value.
The City of Canning, located in the Western Australian capital city of Perth, covers an area of 64.8 square kilometers and all of our Car Removal and Cash for Cars Services are available within that radius.
Car Removal Services in Canning, Perth WA
These are the services from OrientalCarRemoval to the City of Canning, and its suburbs.
You will understand that our Moto is customer satisfaction on every removal.
What this means is we buy all vehicles, we come to you, we prepare all of the documents and we bring you cash the same day

Old Car Removal in Canning and Greater Perth
You can receive Free old car removal Belmont service if you have junk old vehicle. Also, Trucks, vans, ute's, 4×4's we can remove and salvage them all for cash!
1 Hour Car Removals
Call 0414 664 990 and schedule for the service to be done within an hour.
Junk Car Disposal for parts
We can dispose of your junk car for cash, where we salvage it for parts.
Removal services this year
Our Car Removal services are done the same day when you call. What you get is one of our Tower's come to you, no matter where you are in Greater Perth. He will remove the vehicle in questioning, and you also get paid cash on the spot.
Sometimes because of unforeseen circumstances, our tow truck can't make it on time.
Cash for Cars Canning
We offer cash for all vehicles. Either it is Broken, not-running, head gasket blown or rusty vehicles. Also, flooded or just you need a scrapper for money. We can buy them, no matter the model, condition or age. Someone to 'buy my car for cash?' That's OrientalCarRemoval.com.au
Money for old, junk, scrap vehicles in Canning?
Yes, we offer money for old, junk, scrap vehicles in the City of Canning
How much cash can i get for scrapping a car?
When we offer cash, we consider the model, quality, age and the current trends of scrap metal per kilogram. What comes next is our unique Oriental Process of salvaging all scrap parts of a given vehicle, for maximum scrap value.
Cash Services
Our Cash for Cars Canning services are also done the same day. Usually what you get is a free removal on the spot, and we get you cash and papers.
Auto Wreckers in Canning, WA
We can come to you anywhere in Canning, WA and deal with wrecked cars.
Do you have Wrecking, Salvaging or Car Junk yard in Canning?
If you are in a Search for a Junk Yard Near Me, to salvage or scrap a car, again we got you covered. You will be selling a vehicle to our wrecking yard that comes to you! But we don't have physical a location in Canning.
Car Removal Service Areas in Canning, WA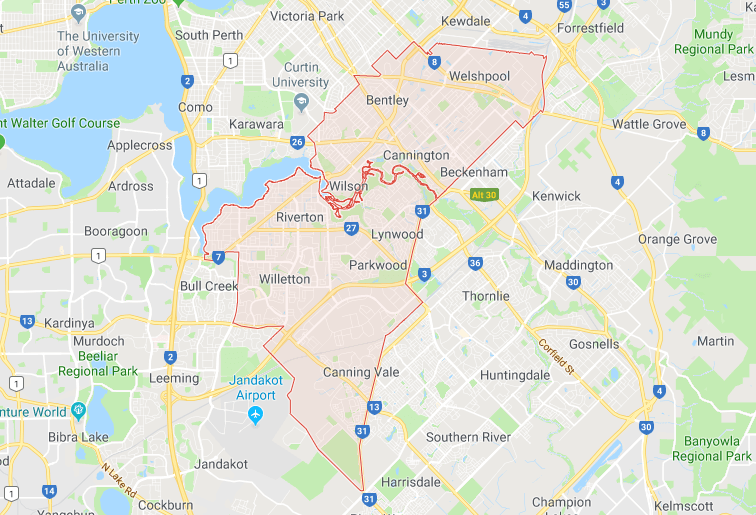 Our Car Removal Canning and cash for cars services are available through Canning and 80 km service radius of Maddington, Perth WA.
We always have removal teams that are roaming in Greater Perth, its suburbs and governmental areas.
Suburbs
Bentley
Canning Vale
Cannington
East Cannington
Ferndale
Leeming
Lynwood
Parkwood
Queens Park
Riverton
Rossmoyne
Shelley
St James
Welshpool
Willetton
Wilson
Car Disposal Process
Our car disposal process is very straight-forward and easy. We pretty much got you covered up to a point where you need to call and wait.
Give us a CALL or fill a form on the website.
Decide if you want to sell your vehicle to us, then we schedule a free pick-up
Our team come to you, get you cash for the car and have all the paperwork ready for you
Happy car removal Canning service