Cash for scrap cars in Perth comes with perks. Let's get on with discovering what they are.
1. Car Removal Is Absolutely Free
The very first thing that you will notice is that car removal in Perth is absolutely free. You do not have to pay anything even for the initial assessment regardless of whether you call one company or several car removal professionals to your place. None of them are going to charge you any amount for the assessment or even for the towing service. In fact, they are going to pay you for your used / accidental vehicle. All you have to do is describe its condition to the professional and they will do the rest. They will come in and have a closer look at the vehicle and offer you a great price for your vehicle right on the spot.
2. Fantastic Pricing Strategy
This is another very strong reason to associate with a professional cash for cars company in Perth because this is exactly what makes them so popular. You have a worn-down vehicle on your property and the best way to get rid of it is choosing the services of a professional vehicle removal company. These junk car yards / removal experts are directly associated with leading vehicle manufacturers all across the globe. They have a very practical and lucrative pricing strategy. The amount of metal these car manufacturers are able to extract from your used vehicles enables them to save hundreds of thousands of dollars in manufacturing costs. This is what reaches the car owner in the form of monetary benefit. So, instead of throwing away your used vehicle in a dumping ground on the outskirts of the city or probably selling it off for peanuts to a potential buyer, look for a car removal company that pays a handsome amount for it.
3. Fast And Easy Removal
The whole process of car removal is going to be very fast and easy. It is a quick procedure and can be completed within the same day. Some car removal companies will collect your vehicle within just a few hours of you describing its condition to them. The amount agreed upon is going to remain constant and there is no hassle of any bargaining in this case. The process is very much environment-friendly and if the automobile wreckers company finds your vehicle parts suitable for resale, they will do that as well which further helps in reducing our overall carbon emission.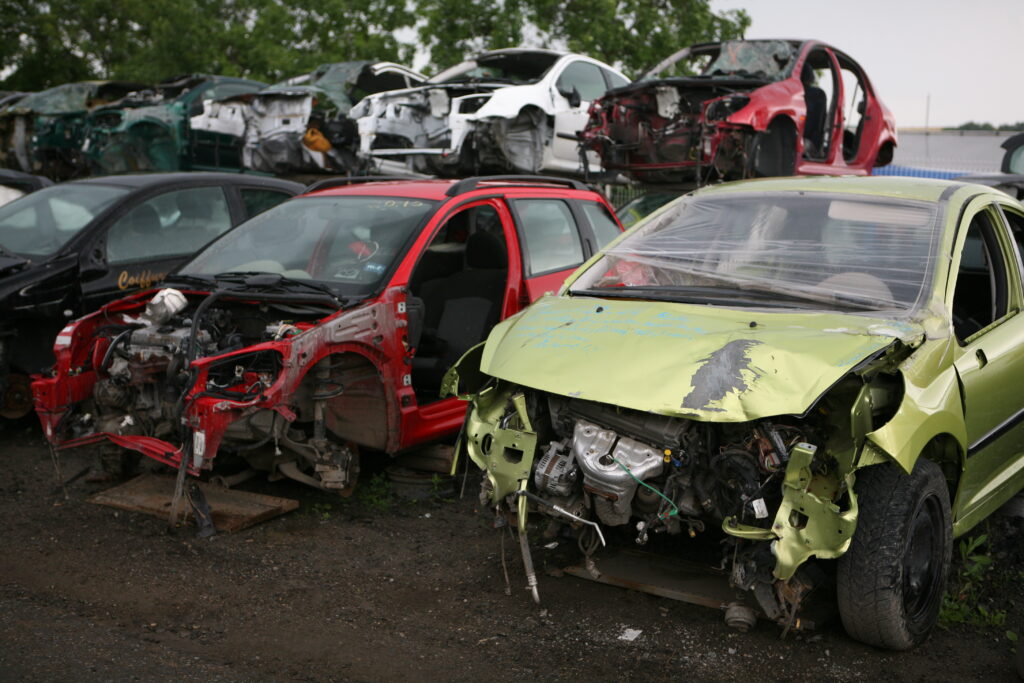 4. All Kinds Of Vehicles Accepted
Light private vehicles are the most popular automobile category that is regularly traded between car owners and automobile wreckers in the city. This is because these companies have had a long run in this industry and the amount of faith and trust that they command has increased significantly over the years. People have started investing their time and effort in finding the best cash for scrap cars professionals close to them so that they can hand over their used and accidental vehicles to them. The price that they get is quite the value for the metal contained in these automobiles. And the biggest convenience is that they accept every kind of vehicle regardless of its category and condition. No matter what make or model or year of manufacturing your vehicle may belong to, they will accept it without any questions asked.
5. You Can Save Money
By choosing a car removal company in Perth you will be avoiding all the costs associated with direct selling. You do not have to advertise for your used vehicle in the local newspapers or any of the online websites and portals. You do not have to get into any bargaining exercises with any of the potential buyers that might show up to purchase your used vehicle.
6. Get Instant Cash
The cash transfer is going to be directly in your hand rather than in your bank account. This makes the entire process even faster and more reliable. There is no other process of selling your old and damaged car that ensures high liquidity within a few hours.
7. Save More Space On Your Property
If you are struggling to make more space on your property, removing your old / accidental vehicle with the help of automobile wreckers is going to be the best bet. You can use that space for any purpose that you think is fit. You can construct a pool in that area or perhaps set up a home gym or maybe create a recreational area for your kids or anything that you desire.
8. Hassle-free Disposal
The disposal of your used vehicle is going to be completely hassle-free. You do not have to do any paperwork or get into the tiny details of any transfer papers or agreement as you would when you decide to sell your vehicle directly to a potential buyer. All you have to do is clean your car and retrieve any valuable documents or expensive items from it before it is disposed of.
9. Round The Clock Service
This is also another reason and a very highly appreciated convenience that you get with a vehicle removal company. They are available at your constant beck and call around the clock. If you have any queries and questions regarding the car removal, you can directly give a phone call or maybe drop in a mail or message on their official website. So, now you don't have one but practically countless reasons to choose a car wrecker near you.