People keep on thinking about various ways to get their old vehicles out of their property. What they fail to understand is that direct selling is not the only option. You can look for a dealership in the city that might be willing to pay a handsome amount for your car. You can also donate it or probably look for an Unwanted Cars Removal Perth professional to recycle it in the most ethical manner. The choices are practically unlimited. Let's have a look at a few right now:
1. You Can Trade Your Car For A Better Option
You can give up your dilapidated vehicle for a lesser-used car. You may be able to find a better option in the same brand and all you will have to do is pay the difference. By trading your old vehicle, you will be effectively reducing the amount that you have to pay to get a better car in a much better condition. There will be a little bit of paperwork involved and the rest will be handled by the local automobile dealership that you wish to associate with. You may have to ask a reliable neighbourhood car mechanic to accompany you to assess the condition of the vehicle you have your heart set on.
2. You May Choose To Donate It
Many car owners also choose to donate their vehicles. You can do that as well if you want to associate with a cause that you believe in. Pick any of the non-profit organizations across the city with whom you would like to associate and you can then do your bit for society. After that, it will be up to you and the charity that you support as to what to do with your used vehicle and how to put it to use for the benefit of the people around you. You may choose to donate your vehicle to the nearest kids' school, public library, old age home, or any other charity work or organization that you want to work for.
3. Do You Want To Junk Your Vehicle?
Yes, it is a very popular method of getting rid of your used vehicle. If you know that your car doesn't have much life left in it, the most sensible thing to do is get in touch with your nearest Car Breakers Perth company. They are going to work with a reputable crane service in the city and get your vehicle out of your property within no time. There are several professionals that have their own crane services functional around the city. This means that the entire assessment and removal might take even less time than you expect. There are several advantages to hiring a 4WD Wreckers Perth company as compared to any other options mentioned above.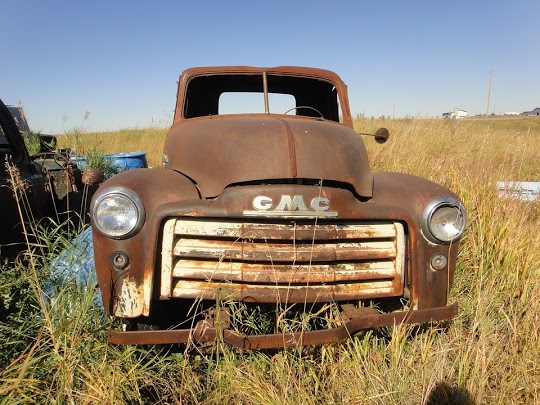 Single-day service
On the spot offer
Absolutely free
24/7 assistance
Cash in hand
100% reliable 
Punctual and affordable
Understanding The Tricky Process Of Car Recycling
The entire process of automobile recycling tends to be very complicated. This is primarily for the reason that car engines and several other components of an automobile contain hazardous materials, chemicals, and compounds. These should be removed with utmost care and precision. The process can be understood in the following points:
All the fluids are removed from the engine and its various components. These comprise the oil, transmission fluid, coolant, air conditioning refrigerant, gasoline, and various other liquids.
The vehicle is also inventoried for its various parts and components that can be repurposed and resold. All the high-value components such as starter motor, infotainment system, alternators, and various electronic modules can be put to reuse or recycled by the car owner at their discretion. 
Removal of all the high-value parts, as well as segregation of the same from the lower value body parts, is always done manually. The labour-intensive processes might take nearly a day to complete. 
There are various machine-based recycling systems as well that can dismantle an automobile very easily. These can function to segregate all the materials that can be reused from the ones that have to be recycled. 
Various components that have to be removed very carefully from the vehicle include the air conditioner evaporator, wiring harnesses, heater core, and the like.
But for the car owner, these processes are nothing to sweat over. If you intend to recycle your vehicle or give it away to your nearest Cash for Scrap Cars Perth professional, all you have to do is call them up and ask for an offer. You will be asked to explain the condition of your used vehicle either over a phone call or in a written mail. You may also ask the professional to come down to your premises to have a look at the vehicle in person. The assessment is going to take only a few minutes and the professional will be in a position to give you an offer immediately. You may ask several Unwanted Cars Removal Perth companies to conduct a similar assessment and then choose an offer that you find the best. The vehicle will be towed out of your property without any charges.
The paperwork will be handled by the professional and the removal is going to take place in front of your eyes. You will be paid in cash on the spot. The car removal process is complete!