Our Car Removal Belmont service can help you with any vehicle removal; from junk cars to any other old, broken vehicles – no matter the made, make or condition.
If you are looking for someone that can buy junk car and get you good cash deal for it, then look no further! Just Call 0414 664 990 to find out how much cash for junk cars you can get.
We also buy all other four-wheel vehicles. From trucks, vans, cars, utes, and 4wd in any condition. We are your Practical Belmont Vehicle Removals that come to you and get you cash on the spot the same day.
GUARANTEE OFSALE SKIp WEEKs OF HASSLES & UNCERTAINTY AROUND YOUR CAR'S SALE. SELL IT TO US AND GET PAID THE SAME DAY
OUR UNIOUE ORIENTAL SALVAGING PROCESS OFFER YOU A PRICE THAT TRULY VALUES YOUR CAR
ALL THE PAPERWORK & POST SALE OBLIGATIONS ARE HANDLED BY US FOR YOUR COMPLETE PEACE OF MIND
ONE OF THE EASIEST WAY TO SELL YOUR OLD CAR. ALL YOU HAVE TO DO IS GIVE US A CALL
Oriental Car Removal.Com.au - Licenced Australian Company
OrientalCarRemoval is removing all cars and servicing all of the City of Belmont WA and its suburbs. More info about our Car Removals Perth
The fantastic Belmont located just about 8 kilometers east of Perth's central business district on the south bank of the Swan River Western Australia, where our Car Removal for Cash can come to you the same day for any vehicle dismantling, recycling or removing services. An Eco-friendly and hassle-free process just for you and your Belmont auto!
Car Removal Services in Belmont, Perth WA
Some of the services that we are offering to the City of Belmont, and its suburbs. The same day, we come to you and paperwork ready services for your peace of mind.
Belmont's is a city where we had no trouble with any of our cars removal anytime in a current year.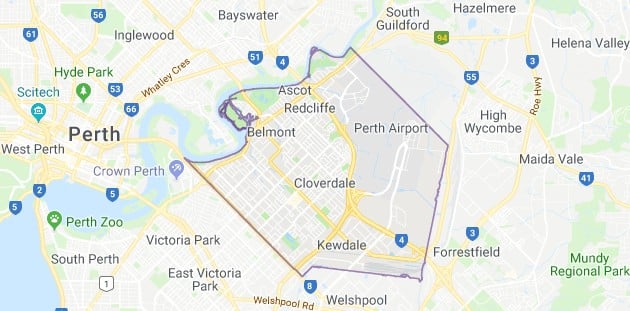 You can receive Free vehicle removal Belmont service if you have junk, scrap, old vehicle. Also, Truck removal, vans, ute's.
The 4wd too, we can remove and dismantle them all for cash!
Call 0414 664 990 and schedule for the Belmont vehicle removals to be done within an hour.
Car removal for cash only with OrientalCarRemoval.
Our Car Removal services are done usually the same day when you call us. What you get is a Free Pick-up, no matter where you are in Greater Perth. You also get paid.
All of our cash for vehicle transfer Belmont services are done the same day, but please, don't expect to call before closing and tell us to pick up my car within 10 minutes.
Just as we care about offering you the most convenient way of selling your junk car, but we also care about any tow truck driver.
Note: Our car removals Belmont may offer extra cash upon vehicle inspection. Thats in case you decide to get that car removed to our wrecking yard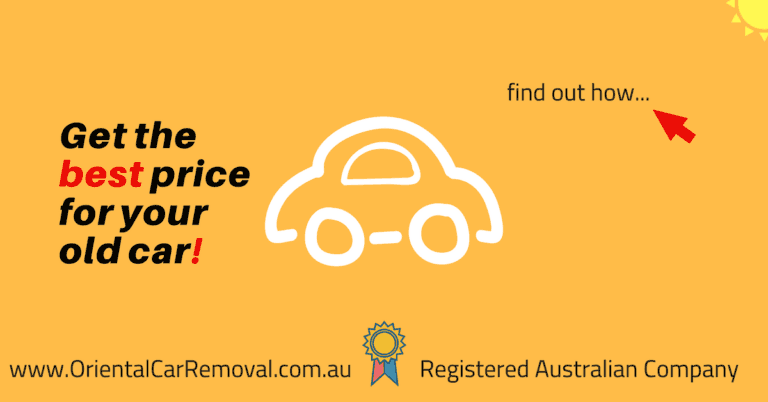 Sell your Car in Belmont for instant cash to our auto recyclers.
We pay TOP Dollar for Broken, not-running, head gasket blown or flooded vehicles. Also, rusty or just you need a scrapper for money. We can buy them, no matter the model, condition or age. Looking for someone to 'buy my car for cash?' anywhere in Belmont's? That's OrientalCarRemoval.com.au
You are just a phone call away from quick and easy auto salvage for your junk car in Belmont
Do you offer Cash for old, junk, scrap vehicles?
We offer Cash for old, junk, scrap, unwanted vehicles in the City of Belmont, suburbs and the Perth Metro Area.
Our Junk Car Removal can get you TOP cash in case you want to sell your unwanted car for scrap metal.
How much cash can i get for scrapping a car?
Get rid of your scrap car by selling it to a car wrecker like OrientalCarRemoval.
When we offer cash, we consider the model, made, age and the current trends of scrap metal per ton.  Our teams have perfected the Oriental Process of salvaging all scrap parts of a given vehicle and that gives you a cash value that your wrecked car deserves.
Our Scrap car removal is FREE, in return you get top Cash when you are trying to get rid of your scrap.
Our Cash for Cars Belmont services are also done the same day. Here we offer cash for junk cars no matter the model, make or made. Condition like rusty, broken or non-running is not a problem.
Do you have Auto Wreckers in Belmont
Oriental Auto Wreckers cover all of Perth WA, suburbs and metro areas with their services.  Our Belmont vehicle removals can come to you anywhere in Belmont and Greater Perth and adequately deal with wrecked cars.
Do you have Wrecking, Salvaging or Junk yard in Belmont?
If you are in a Search for a Junk Yard Near Me, to salvage or scrap car, again we got you covered. You are selling a vehicle? Our wrecking yard comes to you!
Junk car removal in the most convenient and hassle-free way!
Car Removal Locations in Belmont WA
Our Belmont Car Removal and cash for cars near me services are available through Belmont and 80 km radius of Perth WA.
We pretty much got you all covered when you need scrapping a car. We have plenty of teams that have service areas of all Perth at any time of our working hours to help if u looking for to 'sell my old car for cash.'
Unwanted Cars Removal, Truck Removal and Scrap car Removal with more than 10 years of experience serving citizens of Perth and now in Belmont too!
Suburbs in the City of Belmont that we cover:
Our company pays top dollar for any car recycling in this list of car removals Belmont suburbs
| | | | |
| --- | --- | --- | --- |
| Ascot | Belmont | Cloverdale | Kewdale |
| Perth Airport | Redcliffe | Rivervale | -------- |
We are easy to work with! The car disposal process is very straight-forward with OrientalCarRemoval. All you have to know is that we basically have you covered, and the process goes like this:
If you have unwanted Car, Truck, Van, 4wd you give us a CALL or fill a form on the website.

If you decide to sell your vehicle to us, we schedule a free pick-up

Our team come to you, get you cash for that car and have all the paperwork ready for you

All this is happening the same day when you call for car removal Belmont service

Our Belmont vehicle removals wish you a great day.