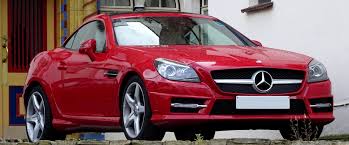 There are many people who are still unaware of the best way to get rid of their old, unwanted, or accidental car that is just occupying the extra space in the garage. What if someone tells you that you can get money by selling your old or unwanted vehicle? Yes! You heard it right. There are professional car removal services available in the market that will not only tow away your unwanted vehicle for free but also provide you with the best cash offers in return. The professional car removal in Perth will take your scrap vehicle and gives you on the spot cash. Furthermore, they will dismantle your scrap car in an environmental-friendly way. You need not go anywhere to sell your car. These experts will visit your place, handle the entire car removal process, and provide you with a stress-free old car removal services in Perth. So, when your car becomes too old or it is completely wrecked and destroyed or you simply want to buy a new car, hiring free car removal services is the best decision. 
There are a number of reasons that highlight the importance of hiring free car removal services. And, some of them are mentioned below. 
Help you get your garage space free 
 An unused car only occupies great space in the garage which can be used for other things. Your old car may have broken parts that can cause accidents to anyone visiting the garage. In addition, if you have children at home, they are likely to play around your old car and may get an injury by its broken parts. So, in order to keep your family safe from uncertain injuries and free up space in your garage, it is important you hire the services of reputable old car removal in Perth. 
Earn a little extra pocket money
Hiring car removal experts allows you to earn some extra money by selling the old unused vehicle or even the part of it that has been lying around for long. The car wreckers will tow away our old vehicle and pay you the best cash for car services in Perth. This is one of the best and the most profitable ways of getting rid of your old vehicle. However, in order to get the right value for your old vehicle, it is important to hire the services of a reliable car removal expert. 


No charges for car removal 
 Getting rid of an old car can be a challenging task, especially it is beyond repair and difficult to move. This is when car removal experts can assist you. They will help you get rid of your old, unworthy car without any much hassle. In addition, they will not charge even a penny to remove your old car from your place. But, they will provide you the best cash possible in return for the scarp vehicle you sell them. 
Use environment-friendly methods 
 When you sell your old vehicle to car wreckers, they will go through it properly and remove the car parts that are in good working condition. They sell these car parts to other car owners who need it at very genuine prices. The parts such as wheels, the car battery, tires, and other are dismantled and put to use. After removing all the parts, the car is dismantled and disposed of in an environment- friendly way. The old car may carry toxic fluids and chemicals that can be harmful to the environment. So, the car wreckers make sure to dispose of all these in a proper way to avoid any damages to the environment. 
However, it is important for you to hire a reputable car removal service provider who ensures to provide you the best services. You can take help of the internet and go through the online reviews and testimonials posted by former clients to get a more clear idea about the quality of the services the particular car wrecker provides. You can even ask for references from your family members or friends who have hired the services of car removal experts earlier. However, the best option is to shortlist a few reputable car removal experts in your area, know about their services, and more, and choose the one you are more comfortable with.
Oriental Car Removal is a recognized name for free car removal and cash for cars in Perth. They have years of experience in the field and ensure to provide you with hassle-free car removal services in Perth, Western Australia, South West, and the Great Southern, all along the Swan River and Kings Park on the Western End. Apart from this, they also supply quality auto parts in Perth for all makes and models of any vehicle. Visit https://orientalcarremoval.com.au/ for more information!