The lifespan of a car or truck is extremely unpredictable and it depends on several factors such as what its running period is, the number of mishaps it has been involved in, service, and maintenance. The old and non-roadworthy vehicles are daunting to handle as most of the time, vehicle owners remain unsure whether to sell the vehicle immediately, dispose of it in a landfill, keep it inside a garage or driveway, and wait for a buyer. Like vehicle owners, the buyers also have distinct preferences and they want to settle on a price that saves their money while buying a vehicle. On the same time, vehicle owners prefer to sell their vehicles at a price that suits them. When their expectation for cash is too high, buyers deny buying vehicles that are old and unwanted.
For a vehicle owner, dragging or removing a vehicle that is old, damaged, broken, unwanted, non-roadworthy, and wrecked is extremely difficult. Dismantling, removing, and recycling a wide range of vehicles and placing them inside wrecking yards instead of landfills are some of the specializations that car wreckers have. The veteran automobile experts say that a vehicle that is too old and is near to complete its life expectancy is probable to produce different types of chemicals and gases that can deteriorate the environment. That's why the vehicle owners seek help from the team of Car Wreckers Perth. The team of wreckers instantly removes the gases and chemicals. An assessment is a key to find out how many parts of a vehicle are damaged and which of them can be reused. The experienced and knowledgeable technicians employed by car wrecker agencies do the assessment within minutes.
In the absence of car wreckers, the vehicle owners have to struggle a lot in setting their yards, garages, and premises free from vehicles that are unfit for the road. When a buyer commits to giving cash for Truck perth or an unwanted car, the vehicle owner easily trusts him. However, they get agitated when the buyer refuses to give anything and the deal ends up in a mess. The car wreckers pacify and please vehicle owners by providing them on-the-spot cash in accordance with what their demand is. With the availability of car wreckers, the vehicle owners needn't go through any hassle and stress related to selling their old and damaged SUVs, Sedans, trucks, cars, vans, Utes, Wagons, 4WDs, and personalized cabs. Worry-free pickups, timely removals, quick dismantling, same-day cash, eco-friendly recycling, and the highest payouts are the benefits of hiring the free car removal services offered by car wrecker agencies.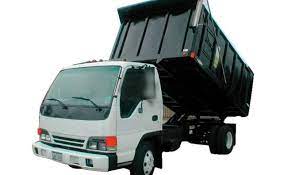 When there is scrap metal or a vehicle has salvaged and broken parts, the vehicle owners look for donation websites, however, they get a handful of cash for scrap metal from the team of 4WD Wreckers Perth. The car wreckers reach locations where vehicles are parked and take no time in towing it through heavy-duty vehicles and optimum tools. It is believed that when an old, over-driven, or a damaged vehicle is unnecessary lying in the driveway, it not only gathers dust but also reduces the value of the property, and also becomes rusty. The car wreckers de-clutter the premises of vehicle owners within the shortest time possible. There are wrecker agencies that have established a great reputation among vehicle owners over the years and they have the expertise for the valuation of cars, vans, and trucks that do not pass the fitness trial.
From the largest stock that car wreckers have, vehicle owners can search and get parts and accessories that are required for their vehicles. The car wreckers deliver all parts and accessories once the quality testing procedures are properly done. Whichever part isn't available in their stock, they make arrangements to bring them for vehicle owners as they have collaborations with other companies and dealers. The car wreckers give step-by-step guidance to vehicle owners on how they can buy the parts they need. By filling in a little information on the website of car wreckers, every vehicle owner can choose the parts based on the make and model they have. Those who are in Perth and nearby locations can get all parts free delivered and providing the parts on the same day is what the team of car wreckers primarily focuses on.
The car wreckers give safe payment options to buyers and make sure that no order is delayed due to any reason. There is a myth prevalent that car wrecker agencies ask for money from the vehicle owners when they buy vehicles from them. The actual fact is car wrecker agencies give cash for vehicles and their removal services are absolutely free without any hidden fees involved. For vehicle owners who are in quest of the best cash from a wrecked, old, damaged, and non-roadworthy vehicle, no other place is better than car wreckers.
The team of car wreckers comprises customer service executives, technicians, appraisers, and each of them excels in their respective fields. As of now, countless residents in Perth and other parts of Australia are contented with the services of car wrecker agencies as their vehicles were towed on time and they got cash within their home convenience. Depending on when the vehicle owners give the accurate description of their old and damaged vehicles, the team of car wreckers gives an estimation of cash and when they visit them personally, they hand over the cash to vehicle owners. The car wreckers follow the environment protection guidelines and dismantle the parts without causing any harm to the environment.
While receiving non-obligatory quotes, no vehicle owner has to make any hard initiative and it can be simply done by filling a small form available on the website of car wreckers. There aren't any time limitations for contacting the team of car wreckers and their team is readily available to accept vehicles that are partially or fully broken, wrecked, old, unwanted, over-driven, insurance write-off, worn-out, and inoperable. The vehicle owners never say no to accept Korean, European, Japanese, Australian, and American makes and models. There can be numerous reasons why a vehicle is unregistered but the vehicle owner needn't worry. The team of Car Wreckers Perth can remove a deregistered vehicle without indulging vehicle owners in long question-answer sessions. Don't go for any ad agency, auction website, or any other company that can't be trusted for the removal of your vehicle on a prompt basis. Make a call to the team of 4WD Wreckers Perth and get your wrecked vehicles towed away within a short time.