The remarkable thing about cars is that, if maintained properly, they can run for decades at a stretch. However, just because a car is still functional doesn't mean that it should not be replaced with a more advanced upgrade. In this post, we will explore how cash for scrap cars in Perth can be obtained and how to go about reaching out to car wreckers.
The car wreckers in Perth will readily accept any type of car and offer top cash for cars to the car owner. So if you are looking for trucks in Perth, then you are in luck as there is a huge demand for the spare parts of trucks and commercial vehicles in Perth, WA. Simple give a ring to the cash for cars agents and request a quote for your vehicle. After an evaluation of the details, auto dealers will offer you a deal that will be tough to refuse. You can, however, continue asking the same by contacting other car wreckers, so that you get a fair comparison of which agency is the most profitable and convenient for you.
So if you own an old clunker and are not sure how to get rid of it, then here are 5 smart ways to dispose of a worn-out vehicle:
1. Sell It To A Private Buyer
One way to sell your old car is to look for private buyers. Create an advertisement and give an accurate description of your car's condition and features. Additionally, you can also get the car evaluated by an auto dealer beforehand so that you don't settle for less than what your car is worth.
Even though you may label your car as a clunker, it can still be useful for someone else. Once you receive the cash for your old car, you can always use it for buying a better and more advanced car. After all, a car with the latest features is a must for safety while driving nowadays.
2. Barter Exchange
If you feel like your car does not match your lifestyle anymore, you can always exchange it with another vehicle. Your car should help in creating a positive impression upon others rather than the opposite. So, ask around in your network and if a friend or a neighbour seems interested in your vehicle, then you can exchange (barter) your cars. It is also a great way to drive a car with preferable features at no added cost. When you exchange the car within your social circle, transferring the ownership and negotiating becomes hassle-free.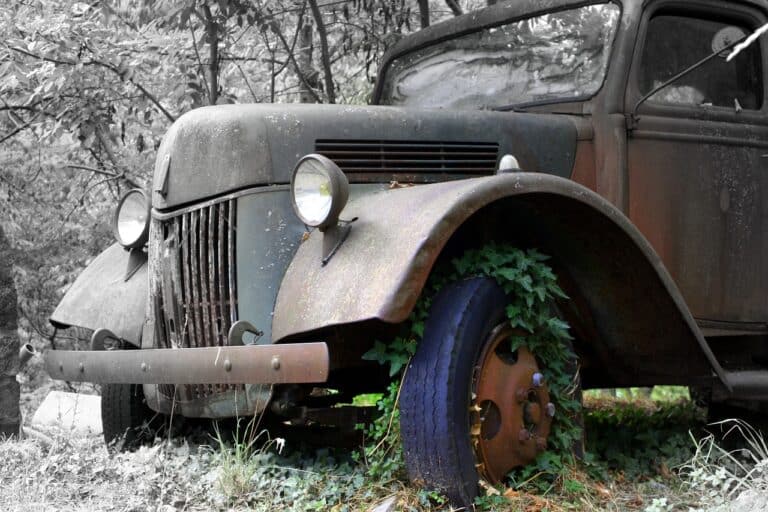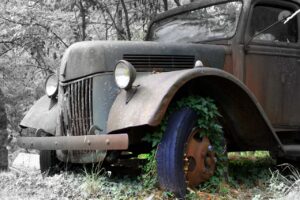 3. Sell Valuable Auto Parts
If your car is still in a good condition but you want to get a higher profit by selling it, then you can dismantle the valuable parts of your car. Auto parts such as the transmission, car's battery, engine, fenders, bumpers, rims, rearview mirrors, stereo, etc., tend to carry great value. You must, however, note that you would need to have knowledge about automobiles and take out time to dismantle the car's parts.
If you happen to own a rare or vintage car, then its parts can have high value in the market. Auto parts of rare car models are difficult to find which is why you should consider selling the auto parts separately. If you are not sure how to dismantle the car's parts, you can always take it to a car removal agency.
4. Opt for Recycling The Car
Instead of abandoning your car in a deserted place or dumping it in a landfill, the better way is to contact a junkyard in Perth, Brisbane, or wherever you are located. These junkyards usually handle the process of towing away old cars very professionally.
Once the cars are brought to the agency, they get dismantled, shredded, and recycled in an eco-friendly way. It is great for environmental protection which is why the local and national authorities are also supporting businesses in the scrapyard industry. Rather than letting the car gradually rot away in a landfill, the more sensible and responsible decision is to sell it to a top-notch car wrecking agency in WA.
5. Consider Donating The Car
By donating your car, you can make a positive difference in many lives. To make a lasting social impact, consider donating the car to an old age home, an orphanage, a not-for-profit organization, and so on. However, you must assess whether the condition of your car is good enough for it to be donated or not.
If your car needs constant repair work in order to function, then recycling the car is a far better option. Donating a faulty vehicle can become a liability for others so you should avoid doing that. However, by donating or being charitable, you can contribute to a happier and richer world where people from lower socio-economic backgrounds get access to privileges. All in all, you must think about how the car can serve a community and if it would be an asset or a burden over time?
On a Final Note
If you wish to get the best price in exchange for your clunker, then you should reach out to WA Wreckers. This car removal agency is well-renowned for scrapping junk cars in the Perth area. To get a price quote for your car today, give us a call at 0894527997!