Second Hand Tyres Perth and Brisbane are confident that our selection of used tyres is unsurpassed. We'll draw from our extensive collection of second hand tyres and source the best options that fit your requirements. Our friendly service team are passionate about finding you the perfect second hand tyre to keep both your vehicle and your wallet happy.
Bargain Tyres Perth: 4WD Wheels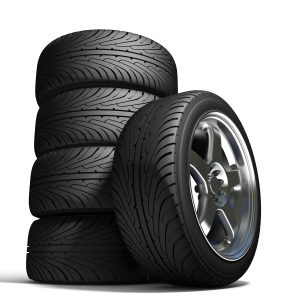 Discount Tyres: Bunbury Joondalup Mandurah
Second Hand Tyres Perth provide a fast, affordable service which you can rely on. When you drive out of our wreckers yard in Perth, you know that you are driving on wheels that are safe and sound.
We're bargain hunters too, but we also understand the difference between a quality used tyre and a dud.
Buying used tyres can be a bit of a lottery in some places, but we stock only the best second hand tyres at the most competitive of prices.For affordable tyres that don't spare functionality, contact us Western Australia, located in Perth. You'll be up and running in no time tires with that are (almost!) as good as new.
Second Hand Tyres Perth
Second Hand Tyres Perth is Perth's leading independent supplier of the best brand-name tyres around, with three branches in Queensland. We are known for discounting prices as well as quality.
What we do: budget tyres, cheap tyres, or just plain affordable tyres. Whatever you care to call them, they add up to the same thing — awesome value!
Our customers are our first priority and we value your business and we want to be of service to you again in the future. For this reason we have created our own loyalty card that rewards repeat customers.
You can buy these tires from the removed cars for cash that our teams helped in Perth Region
We also provide second hand tyres for those of our customers who like to Reduce, Reuse and Recycle perfectly fine, Great condition Second hand Tyres.
Our partners in Perth hold different grades of Second hand tyres:
A – Grade 80% – 100% tread
B – Grade 60% – 80% tread
C – Grade 40% – 60% tread
Tyres in Perth, Bunbury, Albany…
We also stock many different brands so the next time you call 0414 664 990 ask about our second hand tyres, or feel free to pop in and have a look, will be happy to show them to you as we take pride in our wide range of Bargain Tyres.
13 inch tyres – 185 -195
14 inch tyres – 185 – 195
15 inch tyres – 185 – 195
16 inch tyres – 195 – 205 – 215 – 225
17 inch tyres – 205 – 215 – 225 – 245
18 inch tyres 205 – 215 – 225 – 245
4×4 wheels & Tyres
So go ahead call us and choose any Second Hand Tyres Perth for your need.