Finding a reliable and trustworthy 4WD wrecker in Perth can be a bit difficult task. With so many options available it may become challenging for you to choose the best among all. But, you have to do your best research to hunt down the best car wrecker; especially if your car is no longer in working condition and you want to get rid of it as soon as possible. And, no matter how powerful your 4WD is, there comes a time when it requires repair and servicing or changing of some parts. However, if you feel that your car can no longer be used for daily purposes, it is always a good idea to sell it to car wreckers and get a good amount of cash for scrap cars in Perth.
But, how do you find the best 4WD wreckers in Perth? Here are some of the mistakes that you need to avoid.
– Not checking the company's reputation
The car wrecking company or wreckers you choose should have a good reputation in the industry and among the people. Not checking the reputation is the first and one of the major mistakes that people make when hiring 4WD wreckers. Well, if you do so, you may end up choosing some fraud company where you can lose a big amount of money. So, the best option is to do thorough research online and go through the reviews, testimonials posted y the former clients as well as the ratings of the company before you make a final decision. You can also take the help of the groups created on various social media platforms to drop your queries about the company you are planning to hire. This way you can get a lot of helpful suggestions and information about the company and the wreckers.

– Not knowing about the different products


Are you looking for some good quality parts for your old 4WD? Well, even if you want to sell your vehicle to car wreckers, it is important that the company you choose has a wide range of products with them. This will not only prove their level of competency but also their reputation. A reputable company will keep all kind of 4-wheel drive parts which includes
Engines
Panels
Suspensions
Glass
Transmissions
Tires/wheels
Fuel pumps
And more…
Apart from this, make sure not to choose a company that hesitates to provide you with free quotes, consultation, and more.
–Not knowing about the shipping services
This is another mistake that most people make while choosing a 4WD wrecker. Make sure to know about the company's shipping facilities before you make a final decision. For example, there is an emergency and you cannot wait for days for the car parts to arrive. The company you choose must ensure the same day or next day shipping services of their parts. Also, if you want to get rid of your 4 wheel drive, make sure the company provides free car removal services. You need to confirm this before you hire a 4WD expert.

–Not going through different options
There are a number of 4WD wreckers available in the market. So, it is always a good idea to shortlist a few options and know about each of them in detail. Compare their reputation, experienced, and quality of services and choose the one you are more comfortable with. Choosing a 4WD wrecker is a decision that should never be made in a hurry. So, always take your time, do your research properly before you make a final decision.
Apart from this, it is always a good idea to engage in healthy communication with the car wrecker you choose to know more about their services. You can meet them in person, interview them personally, and ask as many questions as possible. This will not only clear all your doubts but also help you make the right decision. Know how the car wreckers will handle your car and dismantle it. However, the most important thing is to choose a car wrecker or a wrecking company that used eco-friendly ways to dispose of your old car.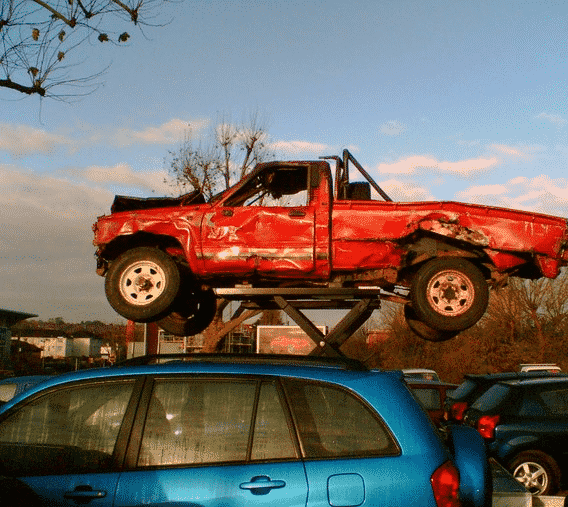 An expert car wrecker will visit your specified location, go through the condition of your car, and provide you with a quote accordingly. If you are satisfied with the quote provided, they will tow away your car for free and give you the best cash possible instantly.
Remember, the car wreckers will accept cars of all makes and models, irrespective of their age, make, and model. So, whether you have a fully damaged car or an old car that you just want to get rid of it, you can trust the expert car wreckers for the best car removal services.